After a full eating spree at buffet places like Borgatta, you may still find yourself craving for something more satiating. Desserts, perhaps? Look no further because we've made a short list of the best shaved ice desserts you need to try at least once in your life.
1. Kakigori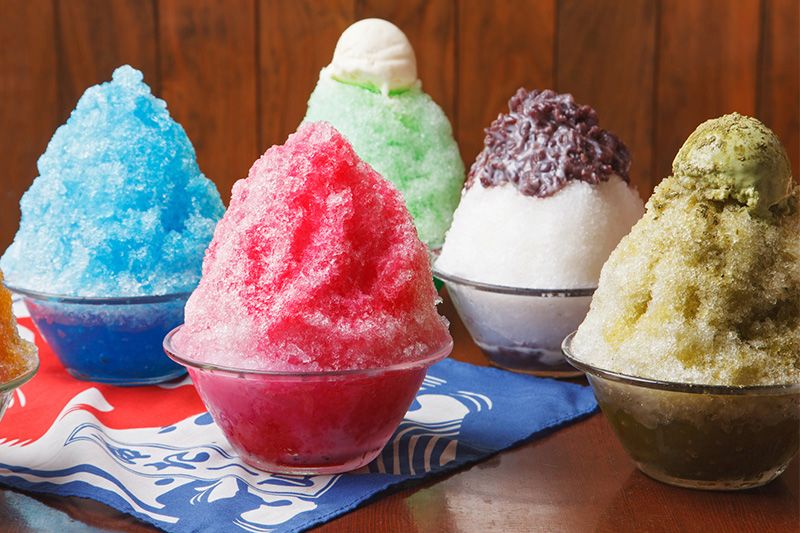 Every 23rd of July, residents of Japan celebrate kakigori – a shaved ice dessert that was invented during the Heian period – almost a thousand years ago when it was served to court nobles. The first commercially available kakigori was available in the 19th century.
What makes kakigori stand out from the other shaved iced desserts on this list is its resemblance to fresh fallen snow. Shops use a variety of fruit flavors to sweeten kakigori, and it's not unusual to use condensed or evaporated milk as alternative sweeteners.
There are many different "variations" of kakigori, ranging from child-friendly to alcoholic. Most shops that serve kakigori will have a banner showing the kanji sign for kakigori.
Where to get one: A shop called Sebastian located in Shibuya City, Tokyo. There are multiple shops all over Japan that serve kakigori, and the food is known internationally in Japanese restaurants.
2. Patbingsu
Or pakbingsu. Or simply bingsu.
This shaved ice dessert's origins go way back into the Joseon era. Back then, ice was collected from frozen rivers. They were served to nobles during the summertime. The only sweeteners back then were fruits.
Today, bingsu comes in all shapes and sizes. Just like kakigori, bingsu saw its evolution over the years. Between the Joseon era and the invention of refrigerators, the main sweeteners used were still fruits. However, during the Japanese occupation, bingsu evolved from fruit-based dessert to something more westernized and colorful.
The use of adzuki beans in bingsu was adapted from the kakigori of Japan, and since then, various types of garnishes became available to many. With the help of cooling and storage technology, everybody can make their bingsu at home. If you feel tired about making your own bingsu, you can visit a shop instead.
Where to get one: Sulbing. Easily one of the biggest franchises when it comes to bingsu. They also have overseas branches near the Southeast Asian region. Sulbing follows seasonal trends, much like how gourmet restaurants adjust their menu according to the dominant climate conditions throughout a year.
3. Es campur
This is a shaved ice dessert that comes from Indonesia. In contrast to bingsu and kakigori, the focus of es campur is in the garnishes and not in the quality or the particulate size of ice shavings. As a result, Es campur is objectively tastier and much more diverse compared to the two shaved ice desserts on our list.
Es campur's most common ingredients include coconut milk (which has a "cleaner" taste than condensed milk), and a mix of locally available fruits. Some like to prepare es campur with seaweed. Others skip the coconut milk, however, they use frozen coconut milk for the shaved ice instead.
This dessert is usually served on Eid'l fitr, the day that marks the end of the month-long fasting practiced by the Muslim.
Where to get one: Es campur is served from stalls along the streets of downtown Jakarta. It's a popular snack during the summertime so you can expect a quick sweet and icy treat when you're on your way to tourist destinations.
4. Grattachecca
Rome also has its own shaved ice dessert called grattachecca. The name is an amalgamation of the Italian words meaning "scratch and "block of ice". Grattachecca was first served during 1913 by a shop called Alla fonte d'oro, which is the oldest grattachecca shop. Other Roman businessmen have also put up grattachecca shops but the "vintage" authority is still held by Alla fonte d'oro.
5. Halo-halo
While still undergoing name changes, halo-halo is a shaved iced dessert that is popular in the Philippines. It's one of the several varieties of shaved iced desserts, the other two being mais con hielo and mais con saba.
Halo-halo is inspired from the Japanese dessert of kakigori. It rose to popularity during the 1930s – the first ever halo-halo had ice directly from an ice manufacturing plant in Quiapo, Philippines.
Stores and even street vendors would often serve halohalo during the summertime.
What do you think of this list? Does your country have its own version of shaved ice dessert? Let us know in the comments section.